Basic information
Name:

Nitrous acid, ammoniumsalt (1:1)

CAS No.:

Molecular Structure:

Formula:

H3N . H N O2

Molecular Weight:

64.04

Synonyms:

Ammoniumnitrite (6CI); Nitrous acid, ammonium salt (8CI,9CI); Ammonia compd. withnitrous acid (1:1); Ammonium nitrite (NH4NO2)

Density:

g/cm3

Boiling Point:

°Cat760mmHg

Flash Point:

°C

Safety Description: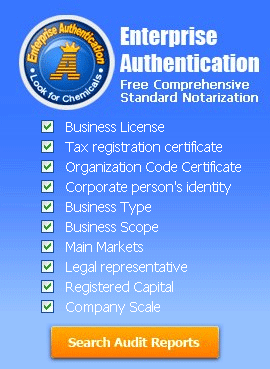 Famous Chemical Enterprises
Total
Dupont
Shell
Akzonobel
Bayer
Basf
BP
Please post your buying leads,so that our qualified suppliers will soon contact you!
*Required Fields
Chemistry

IUPAC Name: azanium nitrite
Molecular Weight: 64.04396 g/mol
Molecular Formula: H4N2O2
H-Bond Donor: 1
H-Bond Acceptor: 3
Exact Mass: 64.027277
MonoIsotopic Mass: 64.027277
Topological Polar Surface Area: 53.5
Heavy Atom Count: 4
Complexity: 7.5
Canonical SMILES: [NH4+].N(=O)[O-]
InChI: InChI=1S/HNO2.H3N/c2-1-3;/h(H,2,3);1H3
InChIKey: CAMXVZOXBADHNJ-UHFFFAOYSA-N
EINECS: 236-598-7
Product Categories: Inorganics
Mol File: 13446-48-5.mol
Synonyms of Ammonium nitrite (CAS NO.13446-48-5): Nitrousacid,ammoniumsalt ; Ammonium nitrite, 20% soln
Uses
Ammonium nitrite (CAS NO.13446-48-5) is used as a rodenticide, microbiocide and agricultural pesticide, and is acutely toxic to both humans and aquatic organisms.
Production
Ammonium nitrite (CAS NO.13446-48-5) forms naturally in the air and can be prepared by the absorption of equal parts nitrogen dioxide and nitric oxide upon aqueous ammonia.It can also be prepared by oxidizing ammonia with ozone or hydrogen peroxide, or in a precipitation reaction of barium or lead nitrite with ammonium sulfate, or silver nitrite with ammonium chloride. The precipitate is filtered off and the solution concentrated. It forms colorless crystals which are soluble in water and decompose on heating or in the presence of acid, with the formation of nitrogen.
NH4NO2 → N2 + 2 H2O
Consensus Reports
Reported in EPA TSCA Inventory.
Safety Profile
Powerful oxidizer. See also NITRITES. Severe explosion hazard when shocked or exposed to heat (60-70°). When heated to decomposition it emits toxic fumes of NOx and NH3.
Standards and Recommendations
DOT Classification: Forbidden
Specification
Ammonium nitrite (CAS NO.13446-48-5) is a kind of oxidants and it is high toxic. It may explode at a temperature of 60-70 °C. Ammonium nitrite (CAS NO.13446-48-5) also can be explosive when mixed with reducing agents, sulfur and phosphorus by heat, impact and friction. It also produce toxic fumes of nitrogen oxides and ammonia by heat. So the storage environment should be ventilate, low-temperature and dry. Keep Ammonium nitrite (CAS NO.13446-48-5) separate from organic matter, reducing agents, sulfur, phosphorus and combustible.