Detail of "
108423-20-7
"
CAS Number:

108423-20-7

Name:

T-gel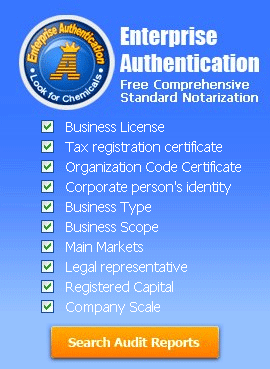 Famous Chemical Enterprises
Total
Dupont
Shell
Akzonobel
Bayer
Basf
BP
Please post your buying leads,so that our qualified suppliers will soon contact you!
*Required Fields
Reference
Wheat b-amylase behavior regarding salt promoted adsorption processes

Pazos, C.; Franco-Fraguas, L.; Batista-Viera, F.In this article, certain chemicals are used. One of their cas registry numbers is 108423-20-7 (Facultad Quimica, Montevideo 1157, Urug.). Chromatographia, 48(3/4), 209-214 (English) 1998 Friedrich Vieweg & Sohn Verlagsgesellschaft mbH. CODEN: CHRGB7. ISSN: 0009-5893. DOCUMENT TYPE: Journal CA Section: 7 (Enzymes) Section cross-reference(s): 9 The behavior of wheat b-amylase from crude exts. in chromatog. on agarose gels substituted with different ligand types was investigated. The enzyme displayed high salt promoted adsorption onto thiophilic gels provided with sulfone-thioether and 2-thiopyridine ligands. Quant. recovery of the enzyme was easily accomplished by elution with buffer in the absence of Na2SO4. The 3-(2-pyridylthio)-2-hydroxypropyl-agarose (PyS-gel) also allowed elimination of pigments present in the wheat ext. These pigments showed no adsorption onto the gel, thus regeneration is easily achieved, allowing its re-use. The enzyme also displayed strong salt-dependent adsorption onto adsorbents provided with pyridyldisulfide moieties, but in this case enzyme binding was due to its thiol content since elution was achieved mainly through redn. with DTT. When the enzyme was chromatographed on a series of hydrophobic alkyl ligands in the presence of 0.5 M sodium sulfate, it was partially adsorbed on pentyl-agarose and quant. adsorbed on hexyl-agarose, elution being easily performed by sodium sulfate-free buffer. This behavior was markedly different from that towards phenyl-Sepharose, to which the enzyme was strongly adsorbed and which required much more drastic elution conditions. .