Detail of "
7440-29-1
"
CAS Number:

7440-29-1

Name:

THORIUM

Molecular Structure:

Formula:

Th

Molecular Weight:

232.04

EINECS:

231-139-7

Hazard Symbols:

Flammable and explosive in powder form. Dusts of thorium have very low ignition points and may ignite at room temperature. Radioactive decay isotopes are dangerous when ingested.

Safety:

Suspected carcinogen. Taken internally as ThO2, it has proven to be carcinogenic due to its radioactivity. On an acute basis it has caused dermatitis. Flammable in the form of dust when exposed to heat or flame, or by chemical reaction with oxidizers. The powder may ignite spontaneously in air. Potentially hazardous reactions with chlorine, fluorine, bromine, oxygen, phosphorus, silver, sulfur, air, nitryl fluoride, peroxyformic acid. Details

AvailableForms:

Powder, unsintered bars, sintered bars, sheets.

Source:

Monazite, thorite. It is about as abundant as lead.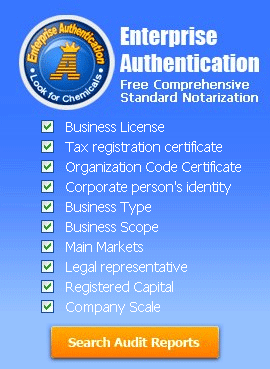 Famous Chemical Enterprises
Total
Dupont
Shell
Akzonobel
Bayer
Basf
BP
©2008 LookChem.com,License:ICP NO.:Zhejiang10014259
[Hangzhou]86-571-85317600,85317603,85317620