Detail of "
9041-09-2
"
CAS Number:

9041-09-2

Name:

Poly(oxy-1,2-ethanediyl),R-hydro-ö-hydroxy-,phenyl ether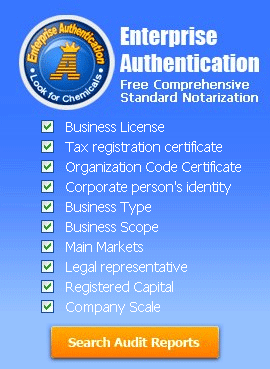 Famous Chemical Enterprises
Total
Dupont
Shell
Akzonobel
Bayer
Basf
BP
Please post your buying leads,so that our qualified suppliers will soon contact you!
*Required Fields
Reference
Polylactide-based hot-melt adhesives

Iovine, Carmine P.; Kauffman, Thomas F.; Schoenberg, Jules E.; Puletti, Paul P. (National Starch and Chemical Investment Holding Co., USA). PCT Int. 9041-09-2 which is the cas registry number of one of substances is just one of reagents here. Appl. WO 9410257 A1 11 May 1994, 20 pp. DESIGNATED STATES: W: AT, AU, BB, BG, BR, BY, CA, CH, CZ, DE, DK, ES, FI, GB, HU, JP, KP, KR, KZ, LK, LU, MG, MN, MW, NL, NO, NZ, PL, PT, RO, RU, SD, SE, SK, UA, VN; RW: AT, BE, BF, BJ, CF, CG, CH, CI, CM, DE, DK, ES, FR, GA, GB, GR, IE, IT, LU, MC, ML, MR, NE, NL, PT, SE, SN, TD, TG. (World Intellectual Property Organization). CODEN: PIXXD2. CLASS: ICM: C09J167-04. APPLICATION: WO 93-US8913 20 Sep 1993. PRIORITY: US 92-968564 29 Oct 1992; US 93-15393 4 Jan 1993. DOCUMENT TYPE: Patent CA Section: 38 (Plastics Fabrication and Uses) The title adhesives, derived from non-petroleum feedstock, comprise 320% of a polylactide homo- or copolymer contg. 320 mol.% of the lactide component, 2-80% of a polar tackifier having a ring-and-ball softening point >60°C, 0-50% plasticizer, 0-30% wax diluent, 0-3% stabilizer or antioxidant, and optionally £20% thermoplastic polymer, e.g., EVA, ethylene-Bu acrylate copolymer, etc. For example, a heat-resistant title adhesive with relatively high viscosity, useful for industrial bag applications, comprised a blend of poly(L-lactide), hydrogenated modified rosin (Hercolyn D) and terpene-phenolic resin (Nirez 300) tackifiers, and antioxidant (Irganox 1010). .