Description:
HPMC Hydroxy Propyl Methyl Cellulose is a kind of propanediol ethers of Methyl Cellulose. It is also a kind of non-ionic cellulose ether. Another Name of HPMC is Hypromellose. Its raw material is high purified cotton cellulose and HPMC was made by the process of etherification under the alkaline condition. The full process was finished under automatic monitoring. It does not contain any active ingredients like animal organs and fat.
Specification:
ITEM
SPECIFICATION
60RK
65RK
75RK
Methoxyl content %
28.0-32.0
27.0-30.0
19.0-24.0
Hydroxypropyl content %
7.0-12.0
4.0-7.5
4.0-12.0
Viscosity mpa.s
5,15,50,4000
50,4000
100,4000,15000,100000
Loss on drying %
≤5.0
Residue on ignition %
≤1.5
pH
4.0-8.0
Heavy metal ppm
≤20
Arsenic ppm
≤2.0
Application:
HPMC Hydroxy Propyl Methyl Cellulose is a kind of cold-water-soluble non-ionic polymer. It has different solubility, surface activity, gelatinization based on different methoxyl substitution degrees and viscosities. Currently HPMC Hydroxy Propyl Methyl Cellulose is one of the most popular pharmaceutical excipients all around the world. It can be used as tablet binder, disintegrating agent, controlled release agent, film-forming agent etc.. Its aqueous solution or alcoholic solution, as the binder, can form a layer of thin film on the particle surface, which can help improving the stability of the medicines. And it is especially good for some unstable medicines. Generally viscosity 5cps can be used for tablet coating, 15cps to 50cps be used as the binder and more than 100cps can be used for controlled releasing. Common concentration of HPMC Hydroxy Propyl Methyl Cellulose for binder should be 2%-5%.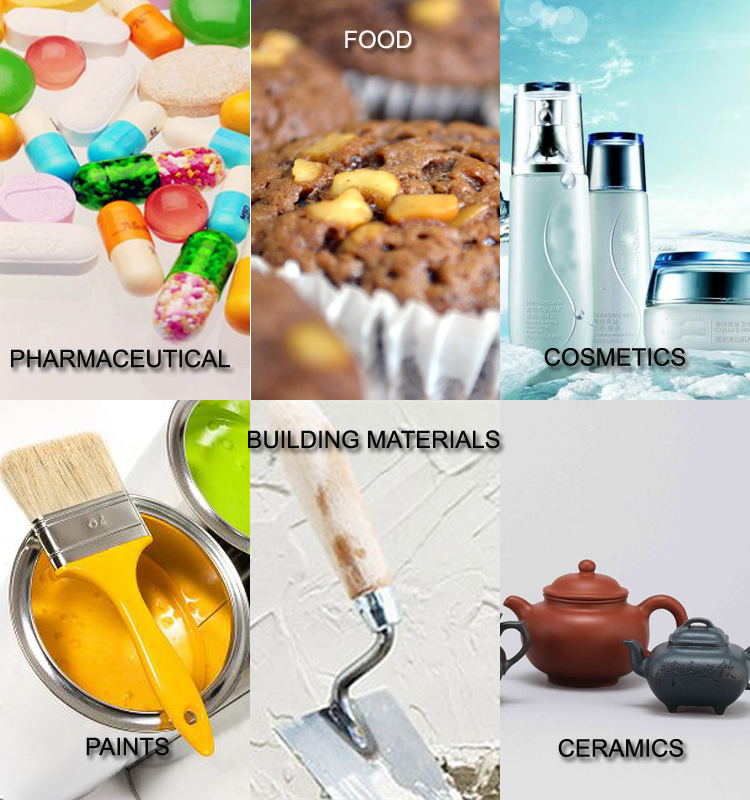 The solution of HPMC can form reversible thermal gel after heating. Formation temperature of gel depends on the relative content of Methoxyl and Hydroxypropyl. The higher the substitution degree, the lower the gelation temperature.
HPMC Hydroxy Propyl Methyl Cellulose can lower the surface tension of water to 50~60/10-5N/cm2, but surface tension increases when it was heating, which has an opposite character compared with other surfactant.
The molecular of HPMC centers in the interfaces (gas-liquid interface or liquid-solid interface). The concentration in the interfaces is much higher than that internal solution.
Advantages:
1. The raw materials imported from America make sure our high quality of HPMC Hydroxy Propyl Methyl Cellulose.
2. Long term service experiences for some global pharmaceutical companies etc.
3. Stable supply and could provide prompt shipment at any time.
4. Professional technical supports and provide a proper and unique solution for our customers.
Storage:
Prevent the goods from sun exposure and moisture during storage and transportation.
Packaging: 25kg/drum or according to the requests of the customers.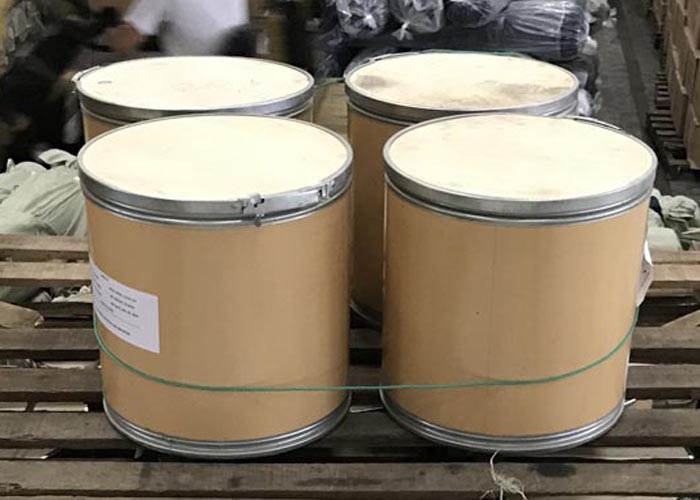 FAQ
1. Can you accept the customized packaging
Generally we provide 25kg/drum for our customers. But if you have some special requirements, we can do that if you have a large quantity.
2. What is your payment terms
We have T/T, LC, DP, Paypal, Moneygram and many other payment terms. For the first cooperation, we prefer T/T in advance or LC at sight.
3. What is lead time
We can arrange prompt shipment after receipt of the advanced payment.