Introduction:
HPMC, always called Industrial Monosodium Glutamate, has a very wide application. Construction Grade HPMC has excellent thickening property and it can be used as an anti-dispersing agent. With the development of cellulose production technology and excellent properties of construction grade HPMC, it was used widely in the construction industry. The yield and consumption of HPMC are increased sharply in recent years. HPMC has different types, cold water fast dissolving type and hot dissolving type. Cold water fast dissolving HPMC can be used in putty powder, mortar, liquid glue etc.. Hot dissolving type HPMC can be used for dry powder products. It can mix with dry powder and use directly like putty powder and mortar. The water retaining property and stability of cold water fast dissolving type is worse than that of hot dissolving type. So the customers should choose different types according to different applications.
Specification:
ITEM
SPECIFICATION
60RK
75RK
Hydroxypropyl %
7.0-12.0
4.0-12.0
Methoxy %
28.0-32.0
19.0-24.0
Moisture %
≤5.0
≤5.0
Ash content %
≤5.0
≤5.0
Viscosity mpa.s
5-200000
Gel temperature ℃
56-64
68-90
Whiteness %
≥75
≥75
Application:
HPMC has the effect of thickening, water retaining and construction in putty powder.
1. HPMC can thicken and make the solution uniform. Then avoid sagging.
2. HPMC makes putty powder dry slower and help ash calcium powder react in water.
3. Construction: HPMC has lubrication action, which makes putty powder has a good condition for construction.
HPMC has no any chemical reaction but assistant. HPMC only retains water and help ash calcium powder react well but no any chemical reaction was involved.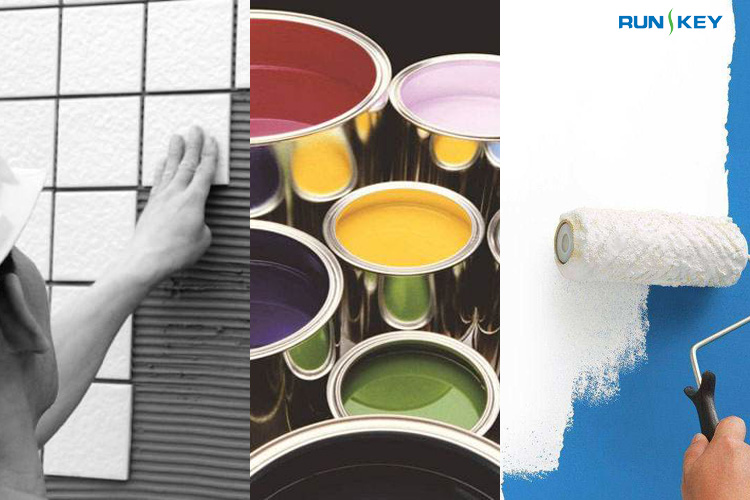 HPMC is easily dissolved in cold water and a little hard in hot water. But its gelation temperature in hot water is abviously higher than MC. The dissolving condition in cold water is also much better than MC.
The viscosity of HPMC is related to its molecular weight. The bigger the molecular weight, the higher the viscosity. The temperature also influences the viscosity much. The viscosity will be lower with the rise of temperature. But temperature has a smaller influence to the viscosity than MC. So the solution of HPMC is stable in room temperature.

HPMC is stable to acid and alkali. Its aqueous solution with PH between 2 and 12 is very stable. Caustic Acid and whitewash has a small influence to HPMC properties. But alkali can quicken its speed of dissolving and increase the viscosity slightly. HPMC is also stable to normal salts. But if the concentration of salt solution is high, the viscosity of HPMC solution has a trend of increasing.
Properties:
1. Water retention: The water retention will be enhanced, which is helpful with such problems as cement or gypsum construction material drying too fast and poor hardening or cracking.
2. Adhesivity: It can make mortar attach to base material better sincethe plasticity of mortar is enhanced.
3. Operationality: It can enhance the plasticity of mortar and improve the coating efficiency in construction projects.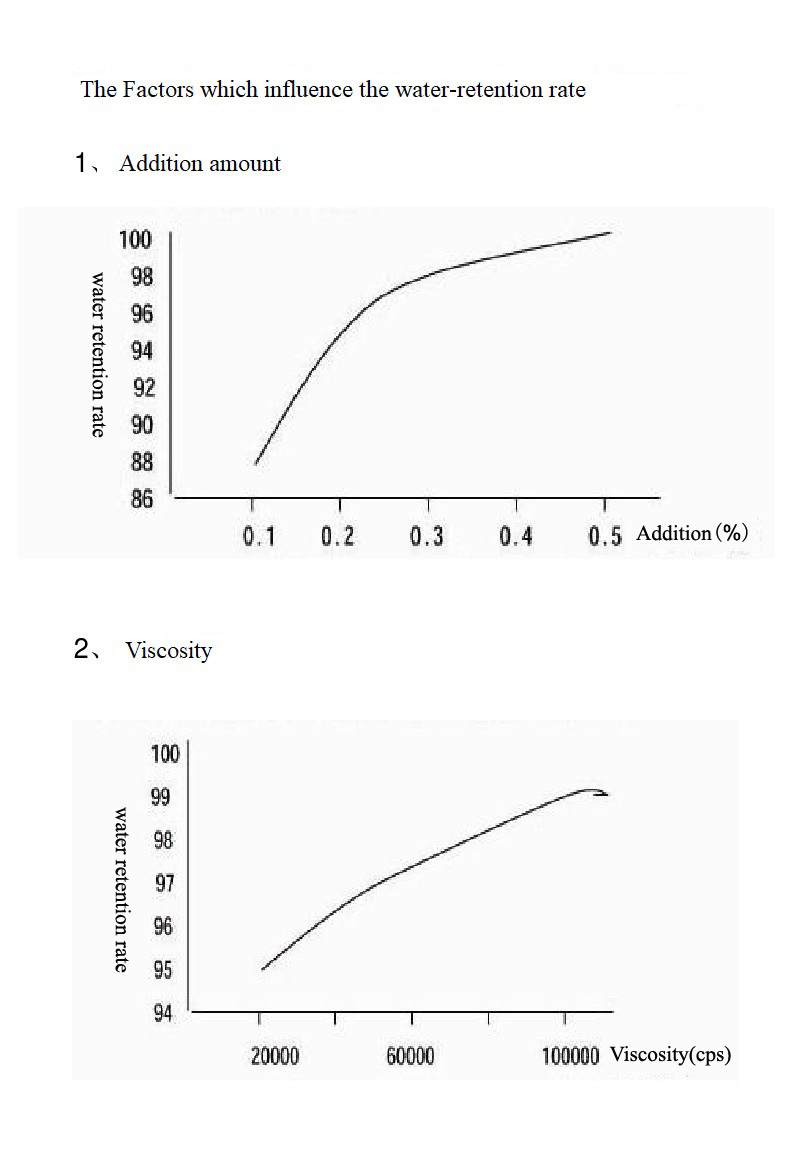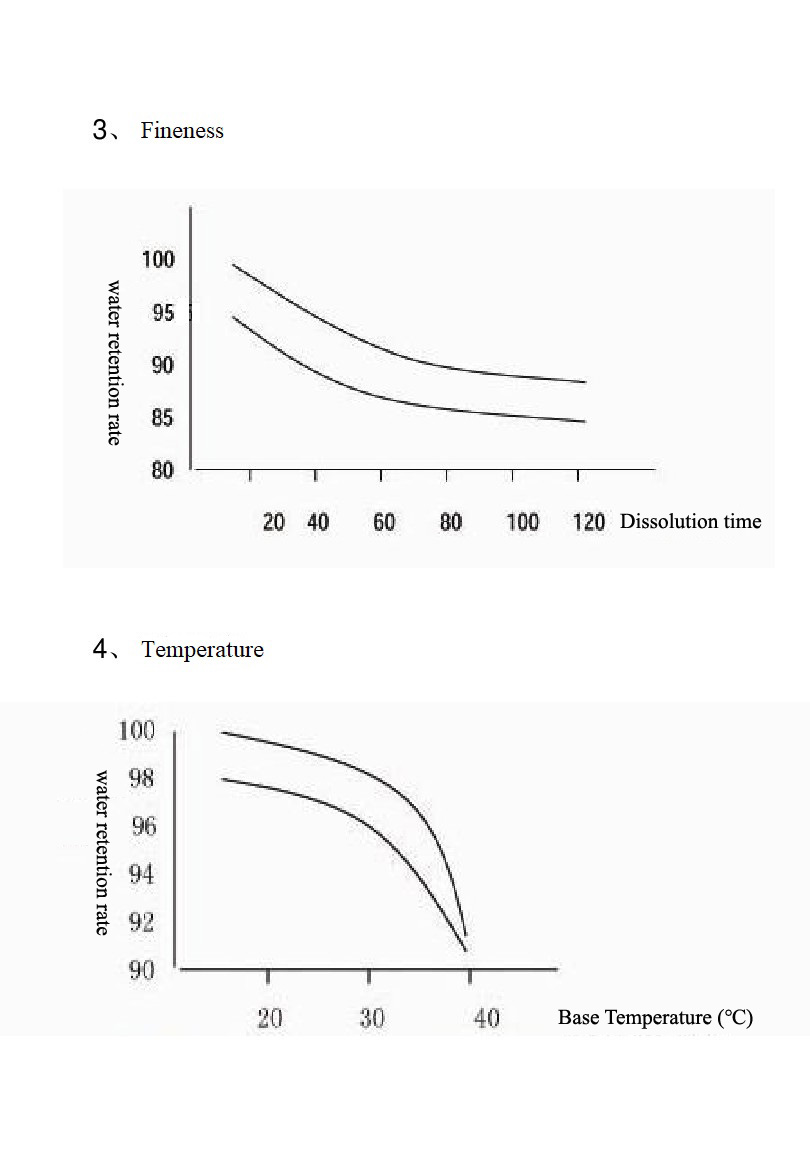 Storage:
It should be kept away from exposure to the sun, rain and moisture in storage and transportation.
Packaging: 25kg/Bag or according to the requests of the customers. It can load 12MT in one 20GP without pallets.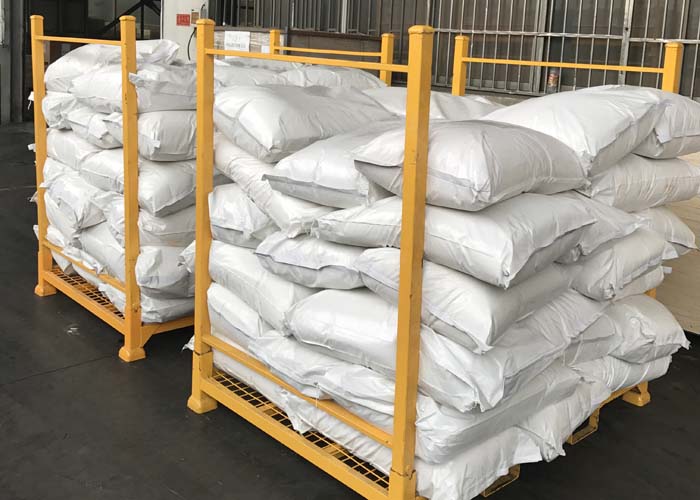 FAQ
1. What is the main technical index of HPMC
Most of the customers pay more attention to Hydroxypropyl content and viscosity. The water retaining property of HPMC with higher Hydroxypropyl content is better. The bigger the viscosity, the better the water retaining. In mortar, HPMC with high viscosity is better.
2. Can we get smaller quantity of HPMC
Generally our MOQ is 1000kg and we can deliver it by sea, by air or courier like FedEx etc.. We always do it according to the requirements of the customers.
3.
What documents can you provide
We can provide commercial invoice, packing list, MSDS, certificate of analysis, Certificate of origin, TSE/BSE, GMO etc. and if you have any other requirements, please feel free to let me know.